Skip to Content
Call PDQ Plumbing for Water Line Repair in Austin and Oklahoma City
Austin and Oklahoma City homeowners and commercial property owners alike have experienced the inconvenience, stress, and budget hit associated with a damaged water line for years. Fortunately, PDQ Plumbing has been there for over 25 years to plug the leaks and repair the damage. As a small, family-owned and -operated business, we not only keep our prices low but also give each client the attention they deserve. We believe in working quickly while not sacrificing quality and in delivering friendly service to each client. We understand how disruptive a broken water line is. Without running water, you're forced to shut down operations or stay in a hotel. PDQ Plumbing provides water line repair to Austin and Oklahoma City that gets businesses back up-and-running and returns residents to their homes.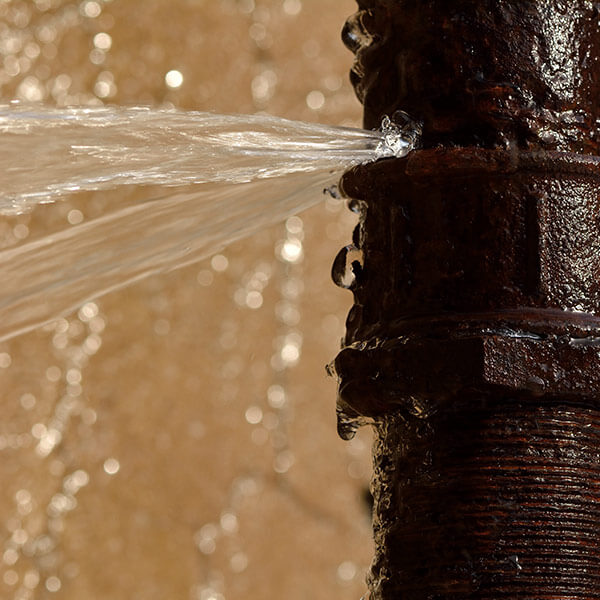 How to Know Whether You Have a Broken Water Line
Water line damage is serious. If not addressed, it can cause significant problems throughout the rest of your property. For that reason, you need to be aware of the warning signs of water line damage, as well as how to figure out whether you have a leak. Do you suspect something is wrong? Here's how to self-diagnose the problem:
Turn off all the water in your home and cease usage of all faucets and shower heads
Find your water meter and watch for dial movement. If the dial is still moving despite the lack of water usage, you have a leak, and if the dial moves quickly, the leak is severe.
Contact PDQ Plumbing To Schedule An Appointment
Water line repairs often require our team to dig into your yard. We strive to perform our repairs and replacements with the utmost respect for your property. Our approach not only saves your property from permanent damage, but it also saves you money. To learn more about our water line repair services, give PDQ Plumbing a call and schedule an appointment.
Thorough and Friendly Plumbing Services